Skincare: A combination may be best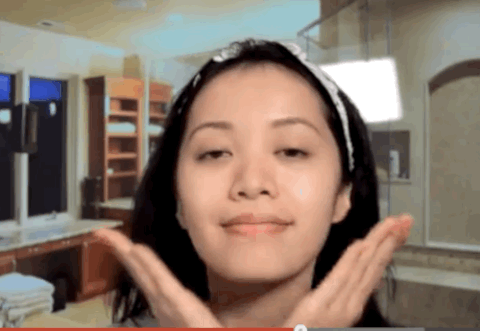 Whether you're an aspiring or professional model, skincare should be a priority for you - right up there with a clean diet and consistent workouts. However, skincare is such a broad term - should you opt for expensive products, drugstore finds or should you run to your local dermatologist for answers? Everyone wants clear, youthful, supple skin - most of it lies in what you eat.  For me, my diet has been the most significant factor in my skincare regimen. Clean eating (Paleo diet) shrinks pores, period. Think of all the Vitamin E packed into some vegetables - straight to your face - makes you glow like the Eiffel Tower at night. What a vision!
Something I have discovered along the way in my modeling journey is that cardiovascular exercise also improved my skin's appearance, mainly by also shrinking pores and giving me an oxygenated look. I've read some articles that say street running can reduce collagen - so it's anyone's guess - but in my experience, I have seen a marked improvement. I strive to keep a consistent skincare regimen by using a mixture of dermatologist prescriptions and the Yonka Paris line for cleansing and moisturizing. The week before a photo shoot, I visit the dermatologist for a V Beam laser treatment, which keeps my skin evenly toned. It's an inexpensive way to keep it clear - unlike a Miami expressway. And then I go for a Miami Sunset Special - a light spray tan. Shhh!
As far as choosing products - if you read the ingredients - you may find some expensive products have the same ingredients as one you might find on Amazon, for example. Vitamin C serums are a great example. Vitamin C is Vitamin C. Read reviews and don't be afraid of ditching what's not working and giving something new a try. What products have you found that work on your skin? Do you believe in the more expensive lines or in all natural products? What is your number one product? I look forward to your comments. 
Besitos from Miami,
Arelys



Please reload